UPCOMING LIMITED ENGAGEMENTS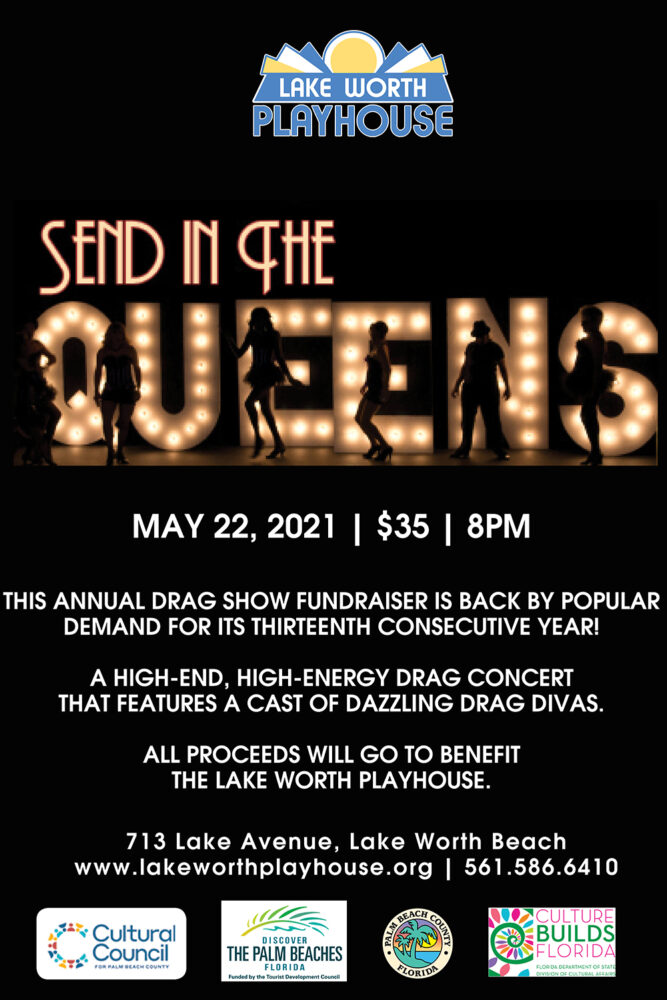 SEND IN THE QUEENS
MAY 22, 2021 AT 8PM
TICKETS:  ($35) (ASSIGNED SEATING)
A ONE-NIGHT-ONLY PERFORMANCE! Saturday, May 22, 2021 – 8:00 PM
GET YOUR TICKETS EARLY!
OVERVIEW:
This annual Drag Show Fundraiser is back by popular demand for the 13th consecutive year!  A high-end, high-energy drag concert that features a cast of dazzling drag divas.
All proceeds will go to benefit the Playhouse.
Featuring performances by: Melissa St. John, Vasti Love Montana, Shardee L Ross, Velvet Lenore, Danielle Montgomery, Daizee Deluxx and Lupita Hollywood.