All Playhouse Instructors are Level II Background Checked
(State and National).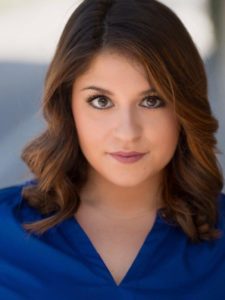 Cathy Randazzo – Director of Education and Community Outreach Coordinator
Cathy is currently the Director of Education and Community Outreach Coordinator at the Lake Worth Playhouse. Cathy has been performing and studying theatre for most of her life. She attended the University of Central Florida in Orlando with a major in Theatre Studies and a minor in Cinema Studies. Once back in Palm Beach, she began teaching, directing, choreographing and musical directing at children's theatres all over town. In addition to teaching, she has performed in cabarets, showcases and shows in Florida including The Drowsy Chaperone (Valencia College), Urinetown the Musical (Valencia College & The Lake Worth Playhouse), The Wizard of Oz (Broward Center for the Performing Arts), Nine the Musical (Broward Stage Door) and Minnie's Boys (Broward Stage Door).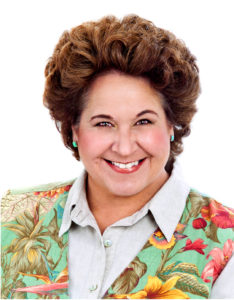 Elizabeth Dimon
4 time winner of the Carbonell award
Beth has been working as a professional actor for the past 30 years primarily in Florida. She has worked in film and television but theatre is where she calls home. She has a BFA from Florida State University in Acting and is a multiple nominee and 4 time winner of the Carbonell award for her acting, most recently for her role in "Billy Elliot" at Maltz Jupiter Theatre. Credits include: 20 years with Florida Stage, 15 years with Caldwell Theatre, and roles in multiple seasons at Palm Beach Dramaworks, City Theatre, Actors' Playhouse, Key West Theatre Festival, Mosaic Theatre, Gablestage, Maltz Jupiter, Riverside Theatre, Asolo, American Stage, Theatre Zone, Gulfshore Playhouse, Theatre Lab, Arts Garage, Theatre West, Jupiter DT and Royal Palm DT and more. She also developed her own one woman cabaret called "Second Bananas". Beth is a proud member of Actors' Equity Assn., a founding member of the Dramaworkshop at Palm Beach Dramaworks and continues to work professionally in theatres throughout Florida and beyond.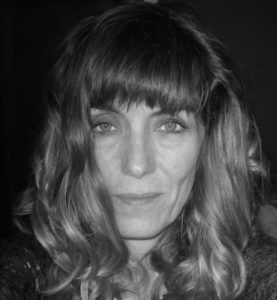 Laura Graham 
Laura currently works as Artist in Residence in the theatre dept. at Bak Middle School of the Arts. Originally from New York, Laura studied acting, improvisation and dance there for many years and performed regularly in the tri-state area. Since moving to Florida, she has appeared in several Lake Worth Playhouse (Stonzek) productions and has served as assistant director to Daniel Eilola, the Playhouse's current Artistic Director. Laura has also performed with local improv troupes.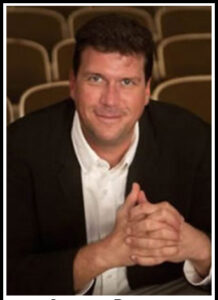 Daniel Eilola
Daniel is the artistic director of the Lake Worth Playhouse and studied theatre at Towson University with a concentration in acting. Daniel also studied acting under Tony Award winning actor Jon Glover and Emmy nominated actor George DiCenzo.  Before arriving in Florida, Daniel acted professionally throughout the Northeastern United States. Daniel also is an accomplished Director and Producer having revived the dormant Black Box series at the Lake Worth Playhouse shortly after his arrival to South Florida. He has produced and/or directed over 30 productions at the Lake Worth Playhouse both on the main stage and in the Stonzek Studio Theater.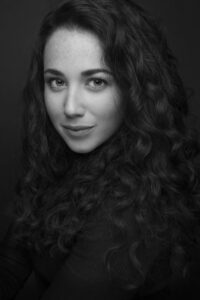 Lara Palmer
Lara Palmer received a BFA Musical Theatre degree from Catawba College in North Carolina. Since then, she has been active in the theatre community and considers the Lake Worth Playhouse her second home. She has been seen on stage as "Alex" in Flashdance the Musical and "Stephanie Mangano" in Saturday Night Fever. She also had the pleasure of assistant directing Oliver. She teaches after school drama programs at Weiss Elementary and the JCC. She is excited to share her knowledge and experience in the upcoming Intermediate Acting class.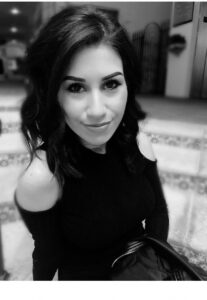 Ashlley Rodriguez
Ashlley is a South Florida born and raised actress who's performed professionally through out the Tri-County area. Notably, Ashlley has performed on the LWP stage as well countless times since the age of 18. As far as teaching goes, Ashlley co-directed and Choreographed in the Palm Beach School System for 4 years in the Elementary School division. Credits include shows like; "Into the Woods Jr." , "Lion King Jr." , and "The Little Mermaid Jr." Ashlley is so excited to get back into teaching again and hopes to have a fabulous season with the students!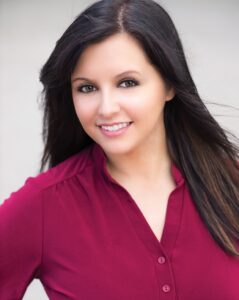 Alissa Shultz
Alissa has been dancing since the age of 5 and grew up competing in the dance world as well. While growing up at her local dance studio, musical theatre jazz became her favorite style. She holds a Bachelor of Arts in Theatre from Florida Atlantic University. She is a middle school drama teacher in Boynton Beach. This past summer, Alissa had the privilege of choreographing for Lake Worth Playhouse's summer camp show, "Suessical". When she is not teaching drama and dance, Alissa performs with local theatre companies in the area.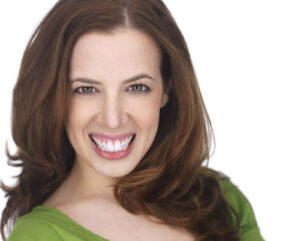 Katie Petronio
Katie Petronio is thrilled to be leading the Bak DANCE Workshop at the Lake Worth Playhouse. At the Playhouse, you may have seen her work onstage as the choreographer for Sister Act, Sweet Charity, Paint Your Wagon, and Evita. She has also performed in Saturday Night Fever, Rock of Ages, High Society, and Legally Blonde. For nearly 20 years, Ms. Petronio has had the privilege of working with students in early childhood through higher education within the private schools, public schools, university, and private studio settings. She has a multifaceted repertoire of skills as a working dancer, musical theatre performer, choreographer, dance educator, and yoga and mindfulness instructor. A graduate of Walnut Hill School, Ms. Petronio went on to receive her undergraduate degree from Ithaca College, graduate degree from NYU, and postbaccalaurate business certificate from Columbia University. She also holds two yoga certifications and a mindfulness certification. Currently, Ms. Petronio is a faculty member in the Performing Arts Department, teaching dance, at Saint Andrew's School.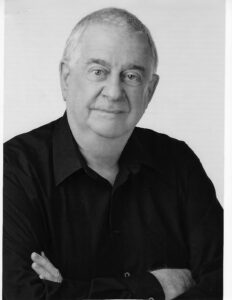 David Simson:
An acting teacher for the past fifty years, David Simson has brought his passions for modern drama, Shakespeare and musical theatre to the classroom. He couples his experience as a teacher with that of his extensive directing and acting background "to ignite that glorious spark called Theatre. I collaborates with my students at whatever level at which they join me." David is the recipient of a number of study fellowships in drama, Shakespeare, poetry and the Holocaust from The National Endowment of the Humanities, both here and abroad. He last appeared as The Judge In Witness for the Prosecution at LWP and recently directed Endgame at The Stonzek Studio.